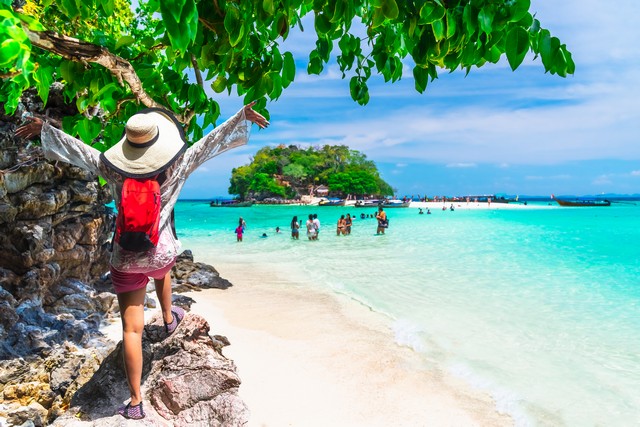 Things to do in krabi ; you can't miss
The land of the hundred islands is not too much mentioning to Krabi, another famous tourist destination in the south of Thailand. Home of many national parks in both marine and forest with abundant natural resource – verdant rain forest, cascades, mangrove forest, powdery soft sand beach, vast emerald clear seawater, and the fantastic underwater world recognized the prime location worldwide. Furthermore, many attractions for you to be thrilled included remarkable historical and archeological sites. Undoubtedly, Krabi considered another jewel of the Andaman Sea.
And to make your trip to this fantastic region of Thailand, here are things to do in Krabi you must not miss. Otherwise, your journey here would not complete!